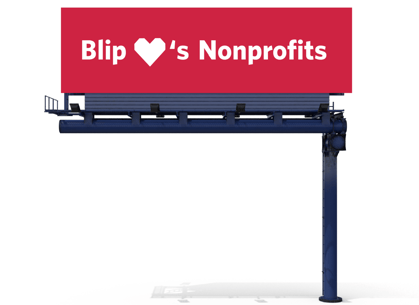 Blip Gives Back is a program for non-profits that are registered as 501(c)(3) organizations.
With Blip's 1-to-1 matching program, any amount you contribute to your campaign will be matched by Blip to generate more awareness and donations for the important work you do.
To get started:
If you have not already, set up your user account on marketplace.blipbillboards.com

Fill out the application form

We will send an email to the address on file once we have approved your application
To receive the matching credit, you must make a prepayment to your account. Your credit will be applied within one business day of your prepayment!