Find information about how to correctly format and size your billboard design.
In order for your advertisement(s) to upload & display properly on Blip, you will need to meet these file requirements:
File Format - .jpeg or .png

Resolution - 72 PPI or higher

Coloring - RGB

File Size - 2MB or smaller

Dimensions - Not all billboards are the same size in height and length. When you select the billboards the description will indicate the pixel size required. See below for an example.

You can also see all of the design sizes needed for the signs you've added to your campaign by clicking on Artwork and then scrolling to the Design Sizes section.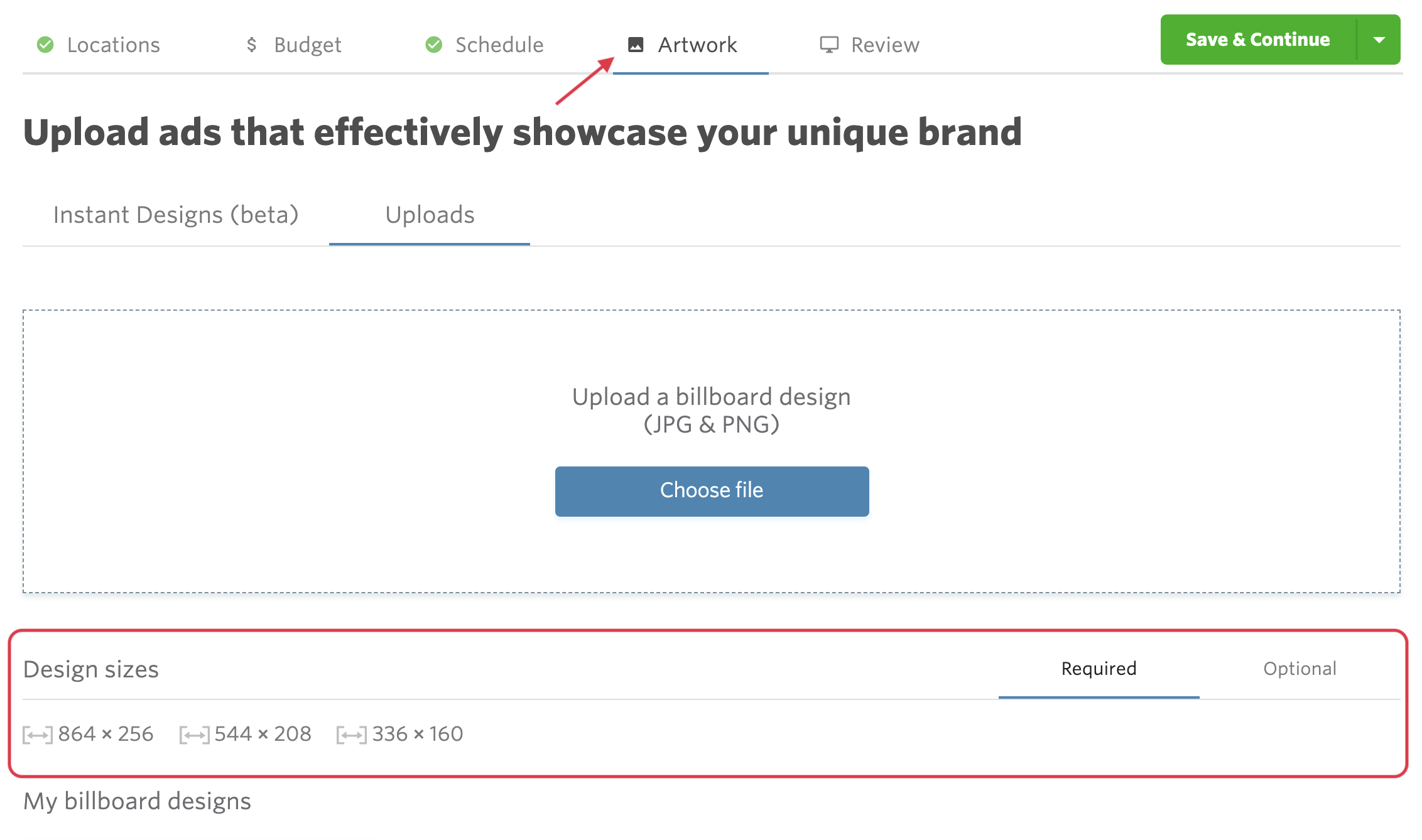 Here you can see both the Required and Optional sizes.
Required & Optional Sizes
Required sizes are the minimum sizes needed to start running your campaign. Blip will automatically re-size artwork submitted for the Required sizes to fit other Optional sizes if the difference is minimal.
Optional sizes are not required for your campaign to run. Blip's automatic resizing will fulfill all of these, but if precision is needed you can upload additional artwork with these sizes to replace Blip's automatic resizing.
Common Sizes
These are the some of more common sizes that will cover most of the billboards in Blip's inventory:
[width] x [height] in pixels
252 x 162

260 x 120

272 x 152

384 x 192

544 x 208

576 x 384

680 x 180

696 x 344

752 x 208

810 x 216

896 x 288

1024 x 288

208 x 432
Did this answer your question?