Want to tell your clients that your agency can help them get on a billboard? See details about adding this service to your agency website!
As a Blip reseller, you are allowed to advertise on your website that you can help clients get on a Billboard. You have the freedom to decide how you would like your webpage to look!
That being said, Blip has a couple of bare minimum requirements all Agencies must follow, per the conditions mentioned in the reseller agreement
Your website cannot claim that you are the owners of the billboards, or insinuate this in any way.

If you include a map of location it must say "powered by Blip"
Ultimately, you should show how YOUR AGENCY provides value to your clients.
Your agency is the EXPERT in Blip processes. It can be a complicated process, but you make it easy for them. Here at Blip, your account manager will train your agency/team to be the best Resellers and have insight into the product.
Below is a great example, you can also look at the entire page here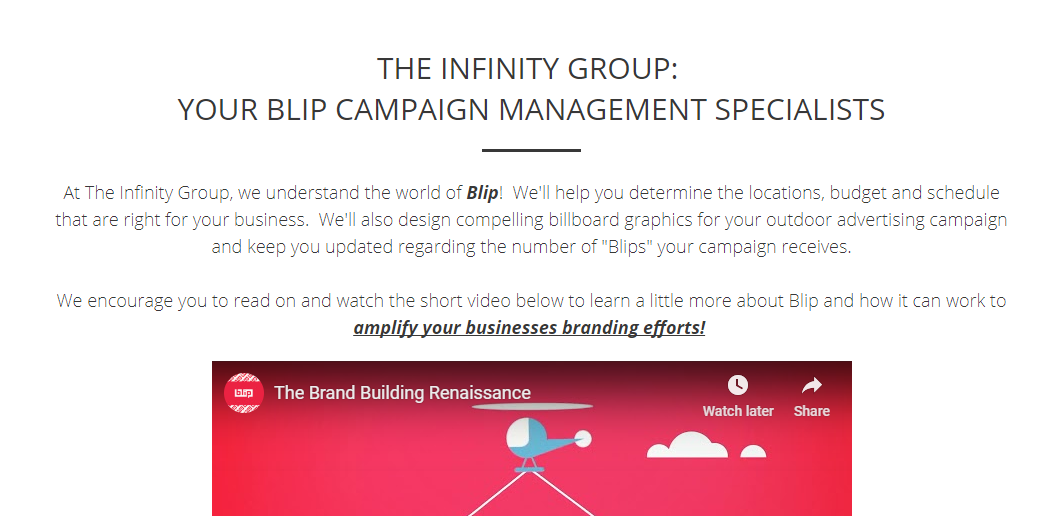 Did this answer your question?