Using this article you can create a Blip campaign that will play in any unfilled space that is given to Blip.
Sign owners can create a campaign that will play in any Blip space that is not filled by a Blip advertiser. Below are the instructions:
First log into operator.blipbillboards.com and click on the 'Campaigns' tab on the bottom left of the screen. Your screen will then look like this: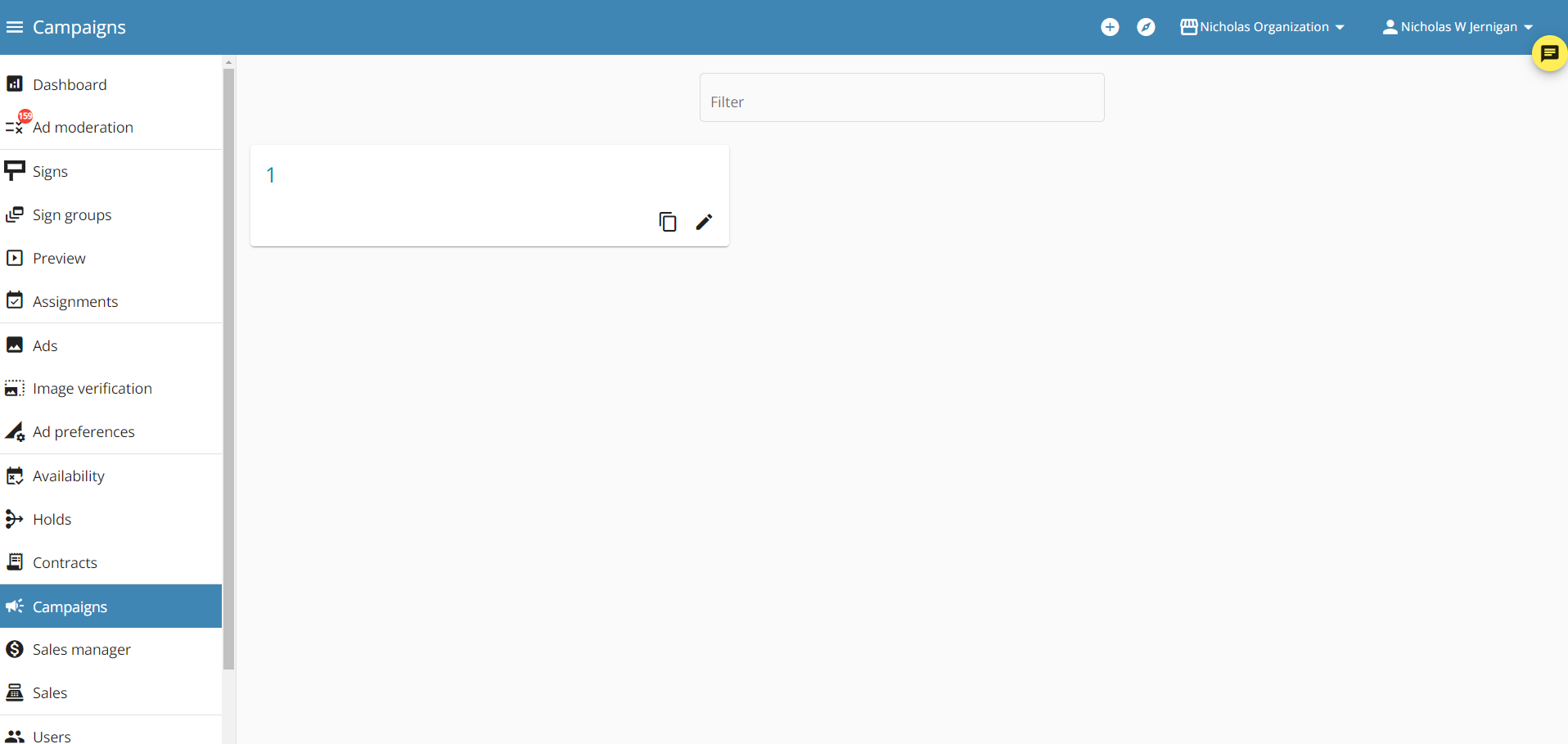 Click the plus icon at the top middle of the screen to create a new campaign.
Leave the campaign as 'Self Promo' and give the campaign a name. Then click on the signs tab and select which signs you would like the campaign to play on.
When you click on the signs tab, there will be a map option and a list option in the bottom of the screen. Often selecting the list option will help you better select your signs.
Finally click on the Ads tab at the top and select the artwork you would like to display. You can select multiple pieces of art, or at the bottom you can click the Ad Groups tab and select an ad group.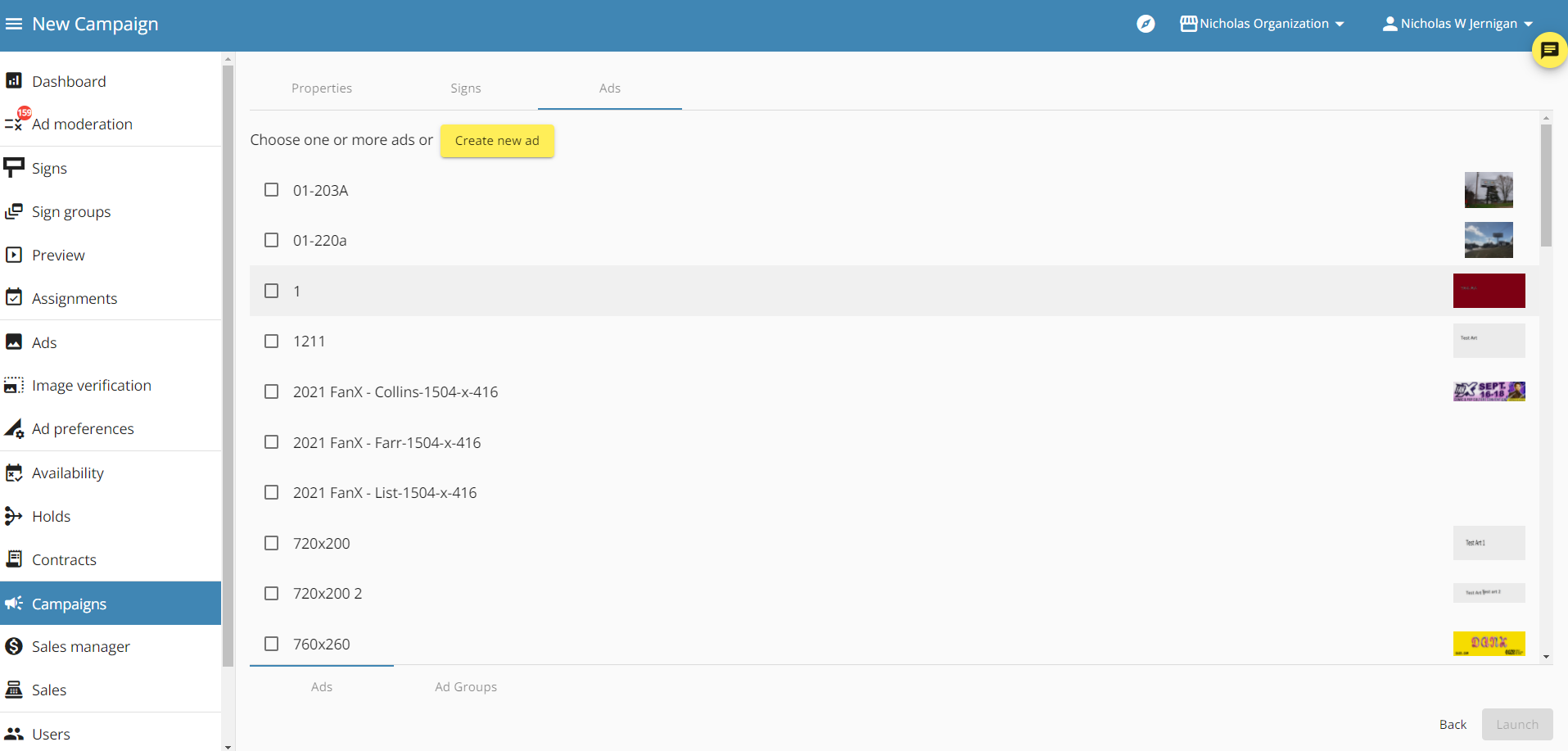 Once you have given the campaign a name, selected a sign, and selected an ad, you will be able to launch the campaign and it will play on your sign in any unfilled Blip space.