Selling and Pitching to Clients
Important Metrics to Measure Digital Billboard Impact
Places you can look to see if your billboard as is making a difference!
It is important to know how to measure the impact of Billboard advertising for your business or clients. We've provided a list of what to watch: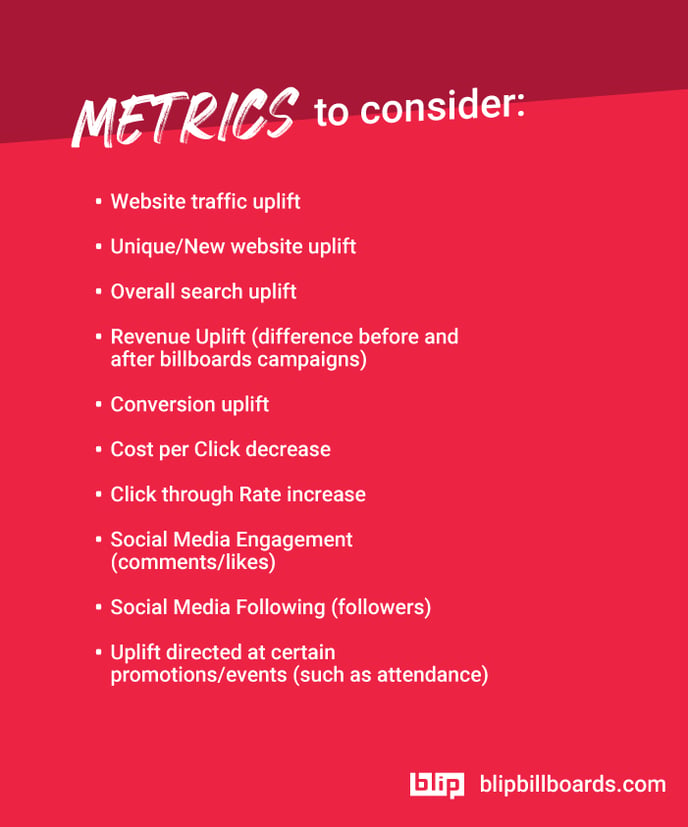 If you have any questions about how to best measure these please reach out to your Agency or Account specialist fore assistance!