5. Launching Your Campaign
How to Start and Stop Your Campaign
Step 1: Select Campaigns from the side menu. Check in the "active" section for current campaigns and in the "drafts" section for campaigns that have not yet started.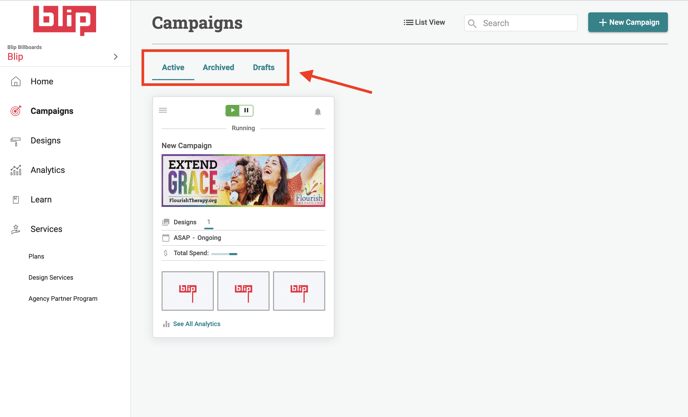 Step 2: Disable or enable your campaign by clicking on the "pause" and "play" icons on your campaign.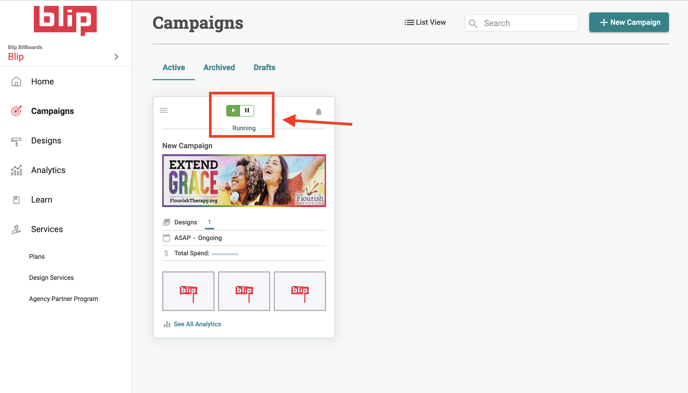 Did this answer your question?