Using the new analytics dashboard, you can now pull programmatic revenue reports.
First log into operator.blipbillboards.com and navigate to the 'Analytics' tab.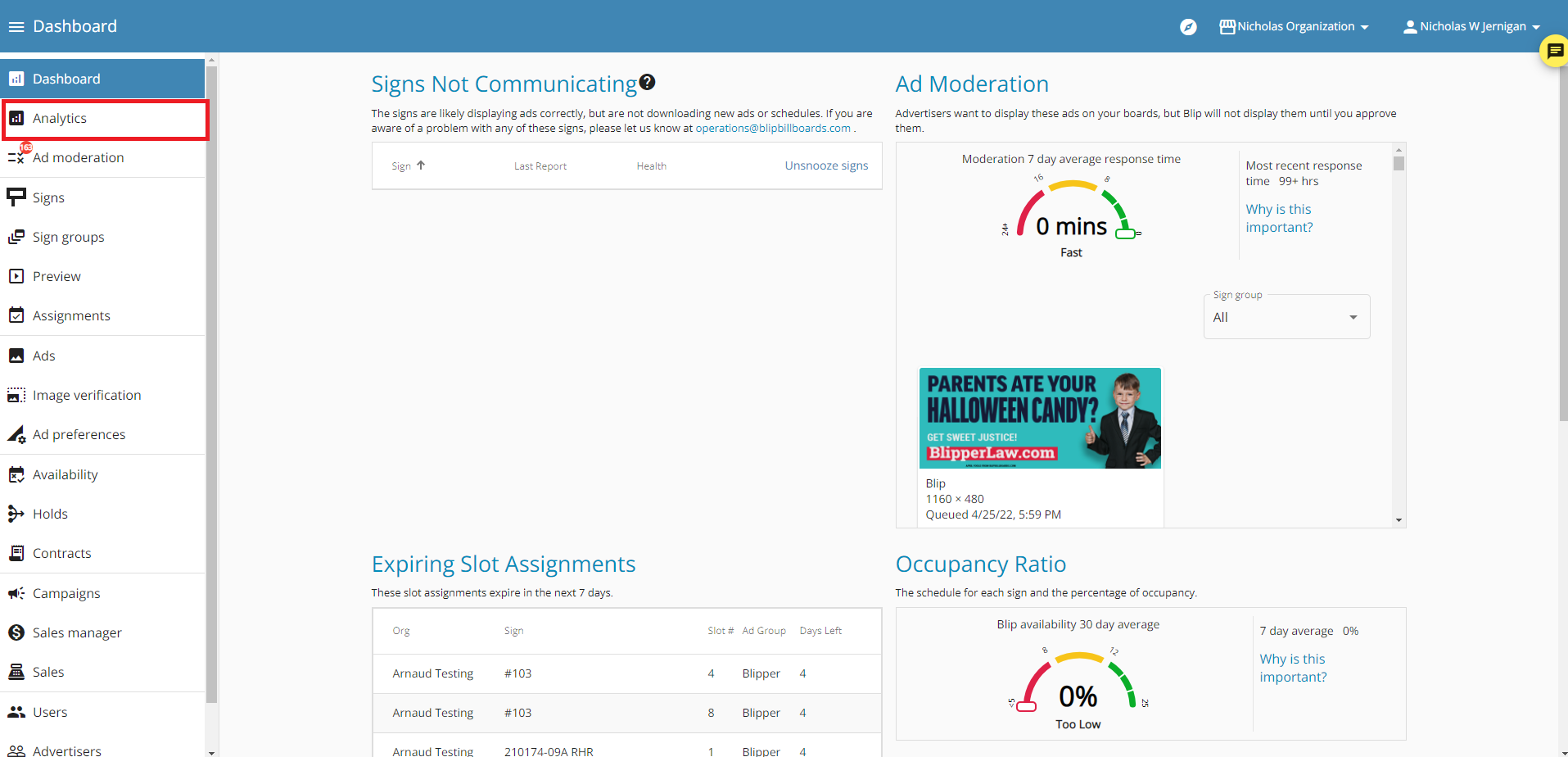 Then scroll down to the part titled 'Select a Timeframe for Filtering' and select the start date, and the end date you would like. Sometimes after you select the start date the calendar will automatically take you back to today's date, and you will then need to navigate to the end date you would like to select.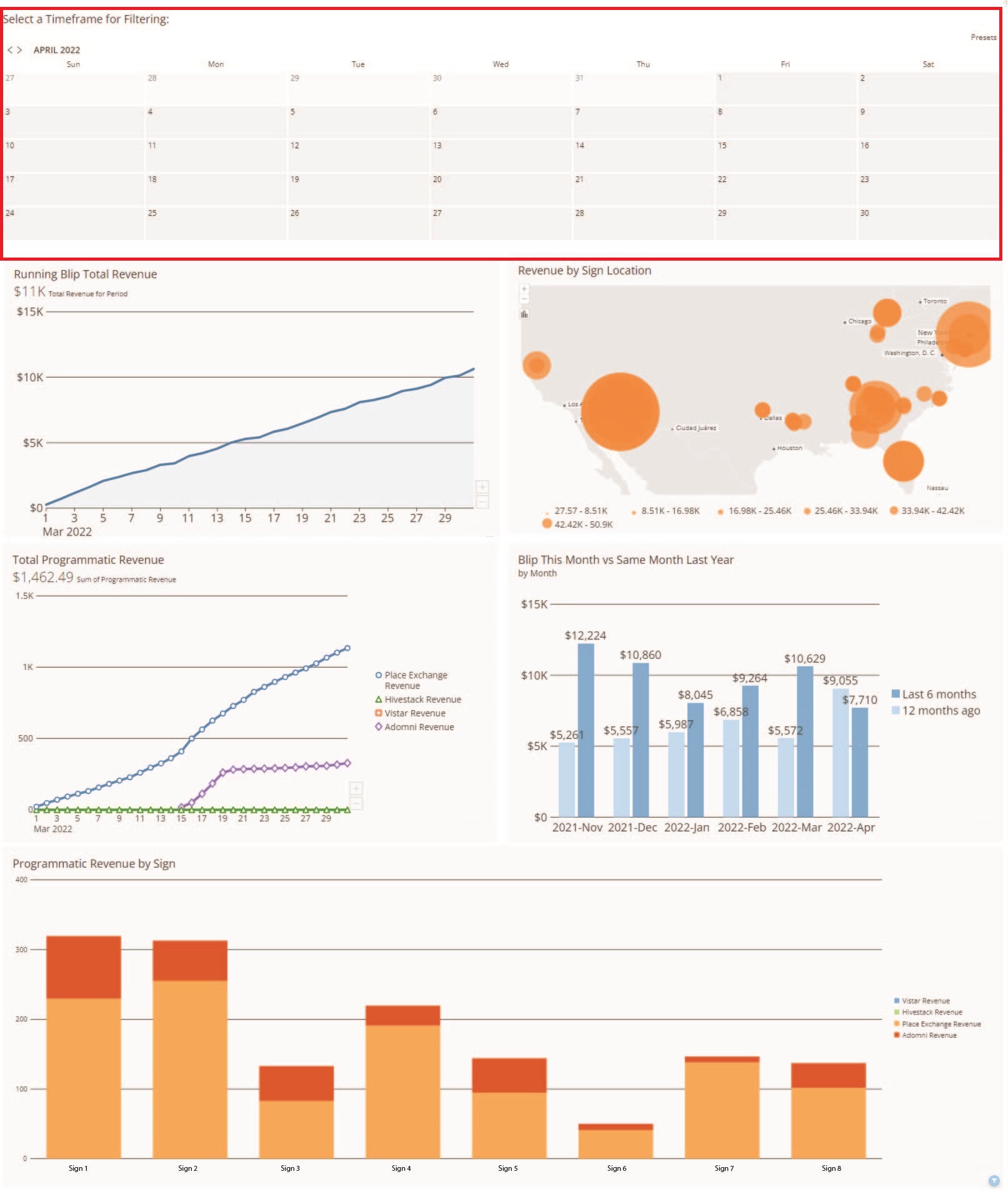 Once you have selected your date you can download the report from the 'Full Programmatic Data' chart in the bottom right corner. Download as a .csv to see each revenue number broken out by sign.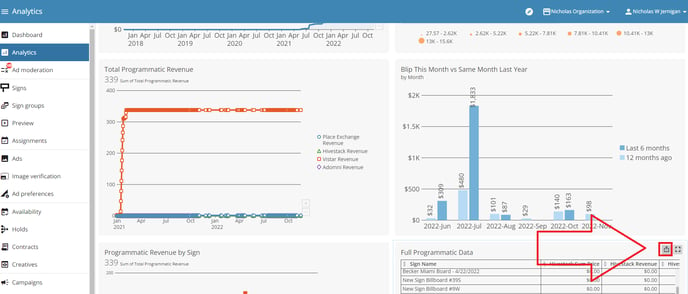 This revenue report will detail how much net revenue your signs have generated during the timeframe you selected, broken out by programmatic partner.
For any questions about how to pull these reports, reach out to operations@blipbillboards.com