How to manage multiple clients under one account
If you are an agency or looking to run campaigns for multiple clients under one account email, the easiest way is to set up new Organizations for each Client. This helps keep a few things separate:
Each Organization has its own credit card/billing associated with it
The campaign analytics for each Organization are separate
Artwork is stored at the Organization level
You can assign user-access to the Organization for your clients or other agents to log in and access billing, analytics, or to make updates to the campaign settings
To create a new client organization:
Click the menu icon ">" in the top right-hand corner

Click on "organizations" in the pop-out menu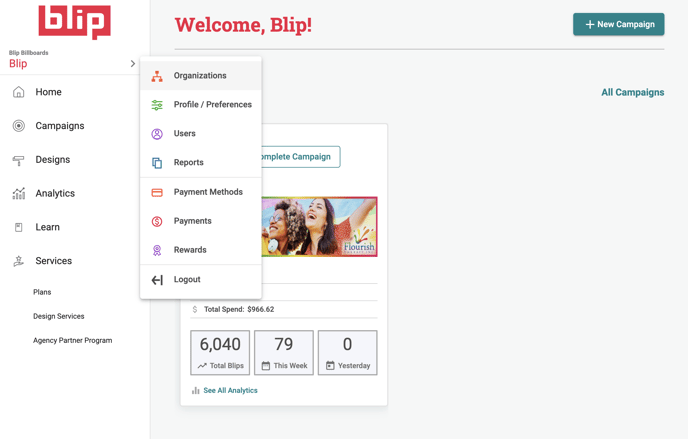 2. Click the "+" button to create a new Organization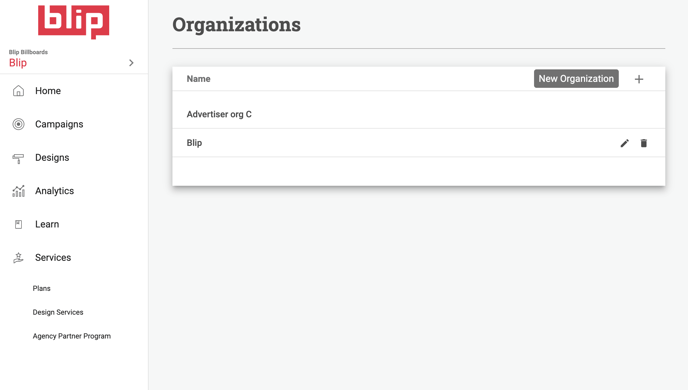 Each organization acts as a separate account where you can create manage and launch campaigns. If you follow those steps back to the Organizations page, you can toggle between organizations.