Information on how to add a payment method to your Blip Account
You cannot run a campaign unless there is a payment method on file to bill to, or a positive balance on the account to cover the budget.
Here are the steps to add a payment method to your Blip account:
Step 1
Click on your organization's name in the top left-hand corner and click on Payment Methods.
Step 2
Enter your card information and billing address and click Save.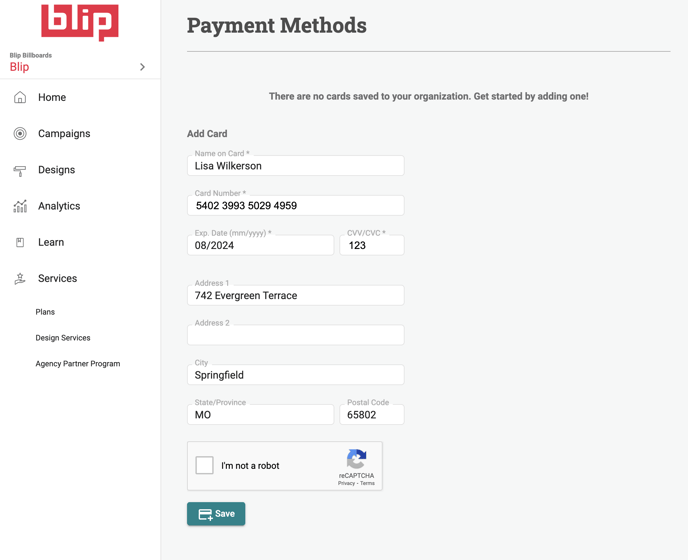 If you are part of the Blip Gives Back program or doing political advertising, you'll need to make a pre-payment to your account. To make a manual to your account, follow the instructions here.
If you need further assistance, please reach out to Blip Support via chat or email.