Add or remove signs from your campaign.
Step 1: Click the three lines and select the "Edit" button.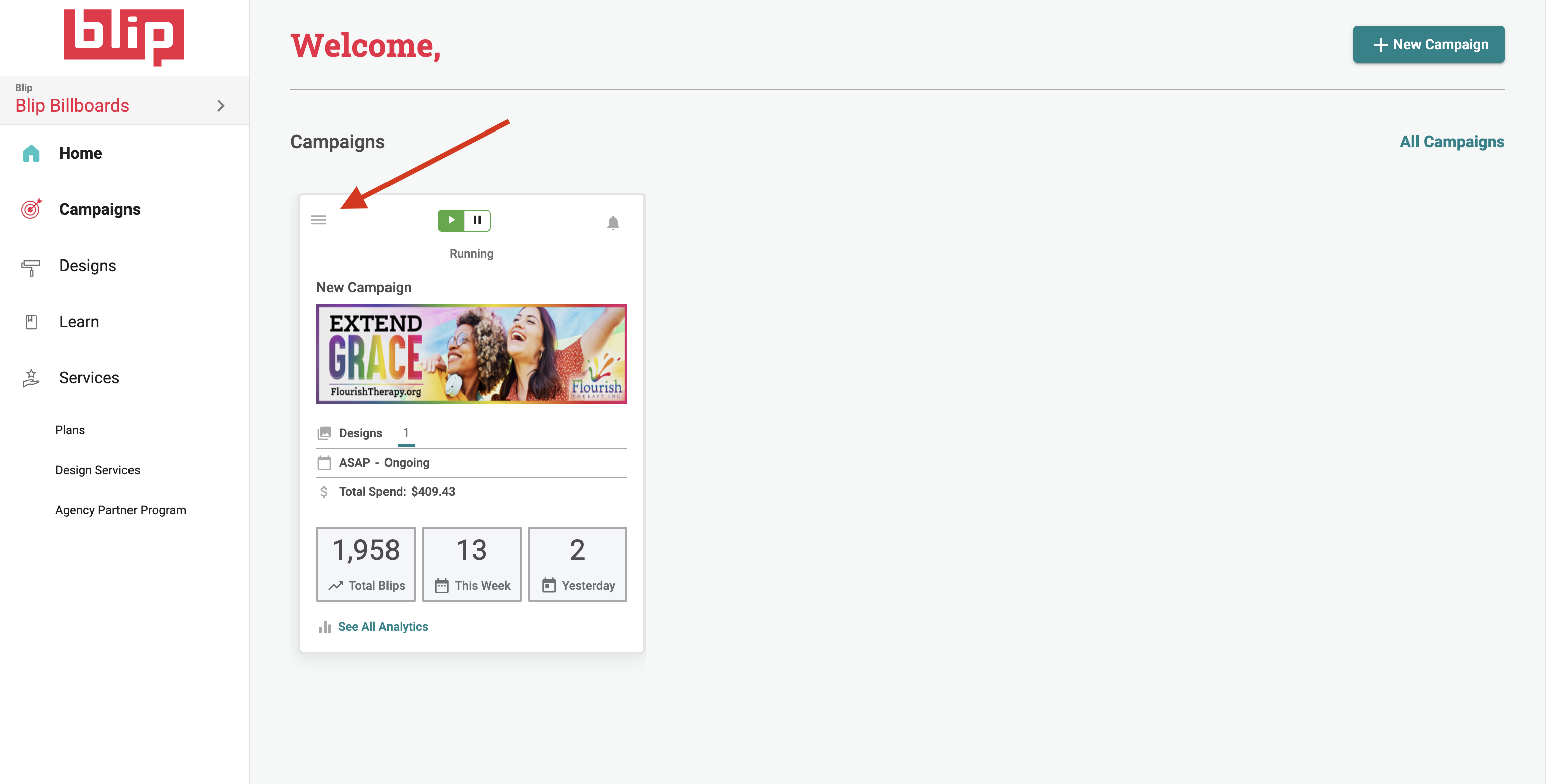 Step 2: Search for your location.

Search any location in the US to see signs near you. You can also use the map on the right to help navigate and select locations.
Click "Add Sign" to add a sign to your campaign. The dot will then turn green on the map. Remember that more signs in your campaign means less "blips" per sign.
Click "Remove Sign" for signs you have already selected that you would like to remove. Once a sign is removed the dot will turn red on the map.
Step 3: When you're done selecting billboards, click the "Save & Close" button.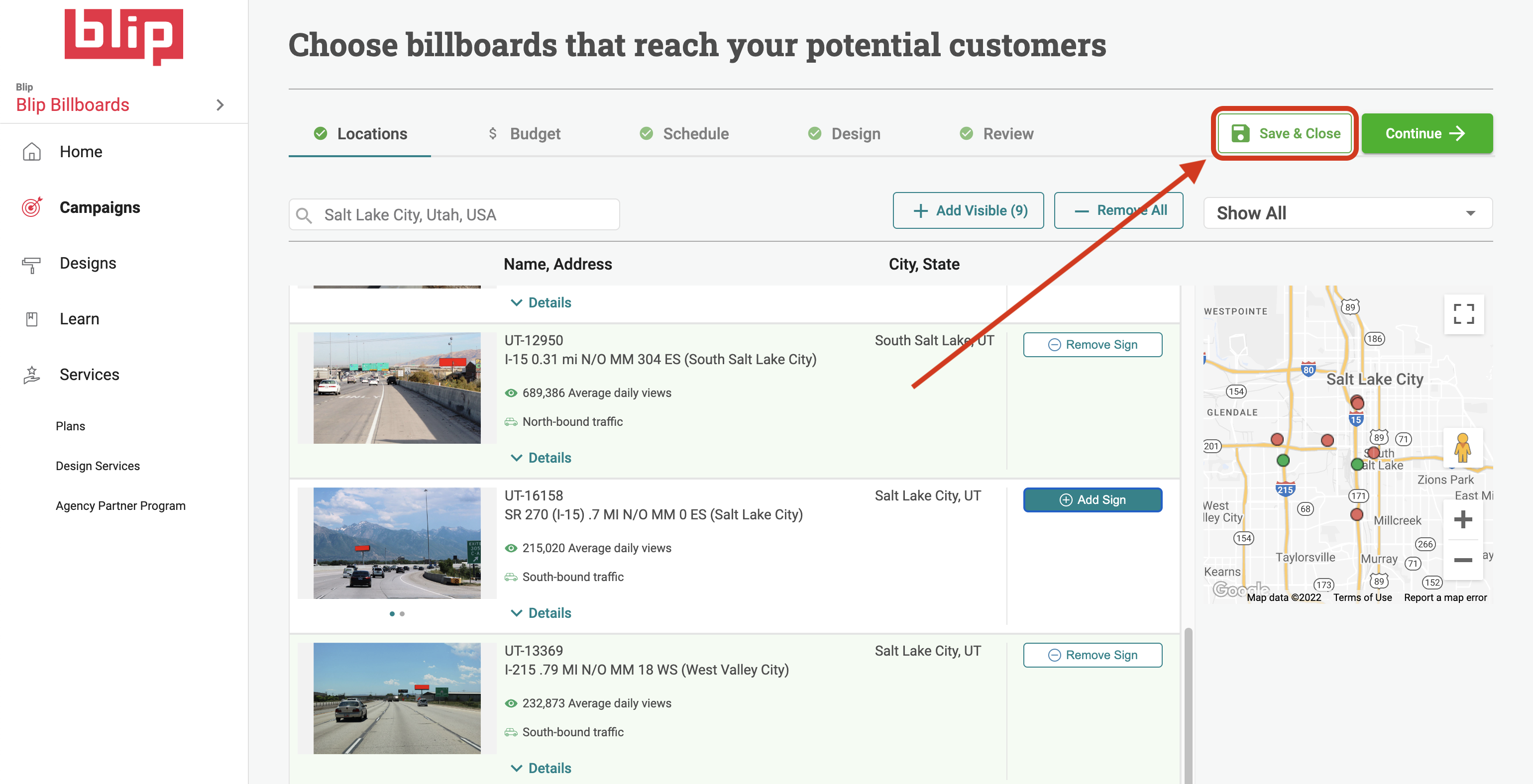 Did this answer your question?