2. Setting a Budget and Schedule
How Do I Set a Budget?
Set an amount to spend daily. This daily budget will be used on all of the boards you selected. Unsure about how much you should spend? New advertisers typically use 5-20% of their total marketing budget on billboards. Experienced advertisers often use 60% of their total budget on brand-building channels, such as billboards.
Enter the maximum amount you would like to spend each day across all of the billboards you have selected. See how many estimated blips you can get with your budget here.

Choose how long you would like your campaign to run.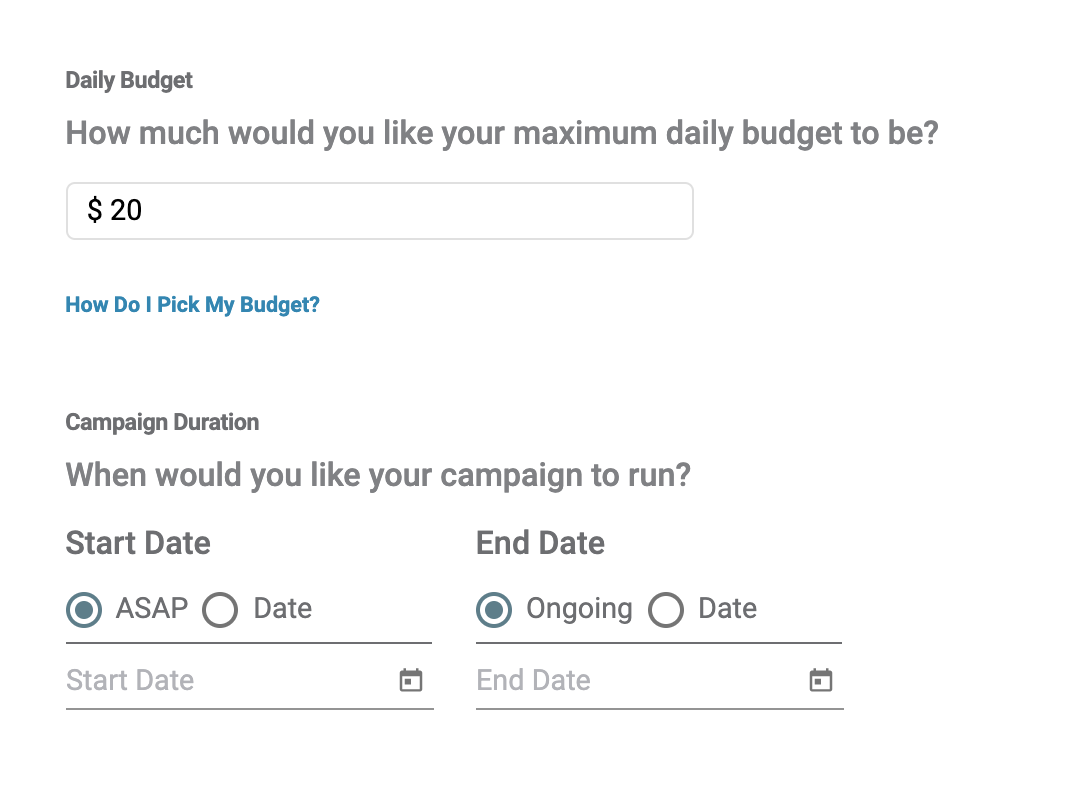 Did this answer your question?