Can You Help Me with My Billboard Design?

Yes! Use Blip's Professional Design Service or our Free Billboard Designer to create your billboard design.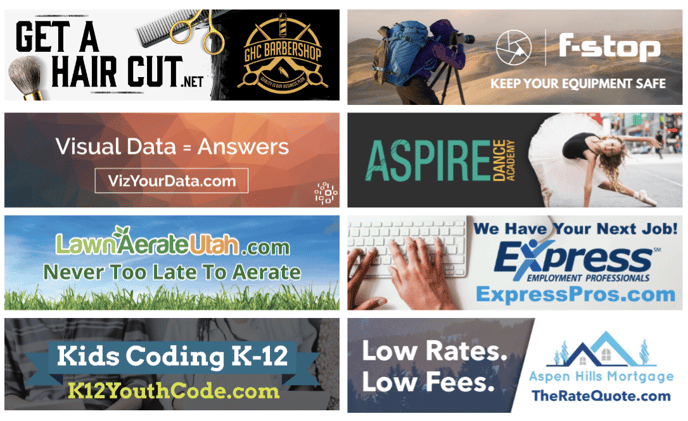 Submit information about your business here, and you will get a custom design (like the ones featured above) from our professional team of designers.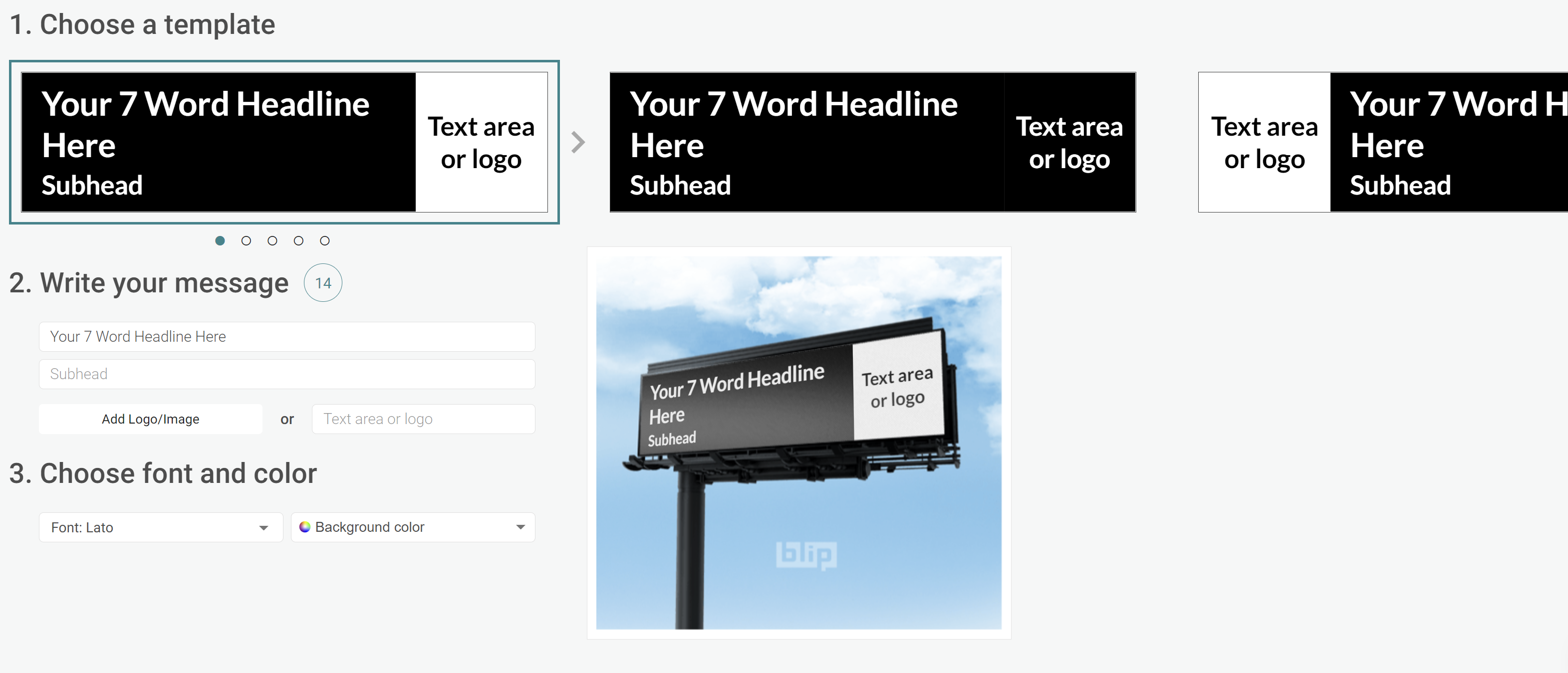 Use our Billboard Designer to create a design with three simple steps.
Choose a template

Write a message and upload and image or logo (optional)

Choose font and color
Did this answer your question?