See the locations offered through Blip.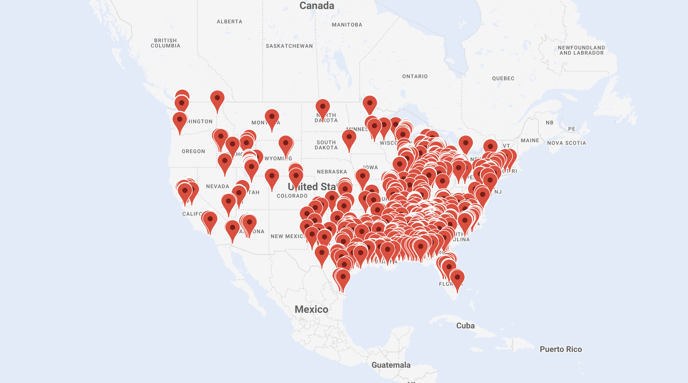 Here is the link to the locations page on our website.

Please keep in mind the map on our homepage does not show the in-depth locations we offer, but the general areas our billboards can be found.

Sign-up to see more specific information about our locations: https://marketplace.blipbillboards.com/auth/register/
---
How to Find Locations in Blip Marketplace

Once you create & verify your account, click the "New Campaign" button & you will see all of the locations that we currently have in our inventory. Type in the location(s) you are looking for in our search bar to get started setting up your campaign from there!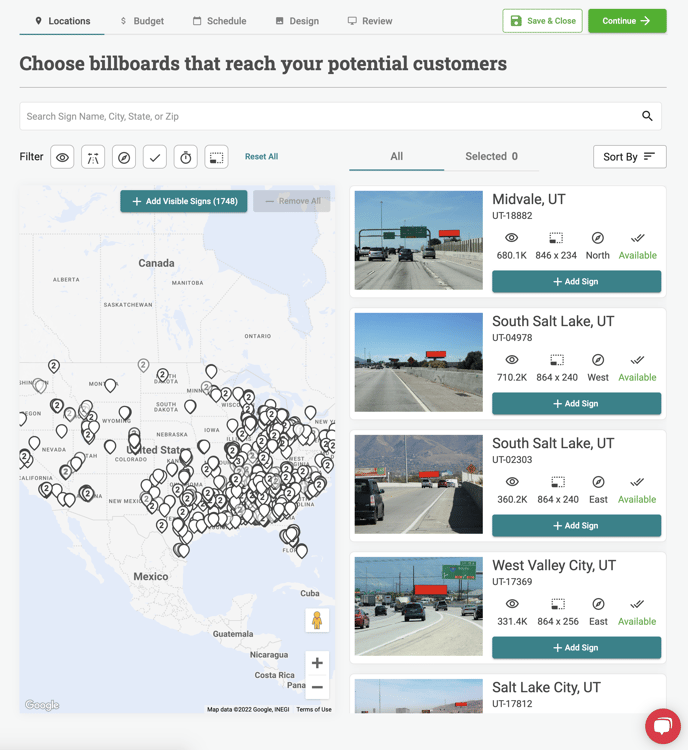 Don't see a location you would like? Blip is still expanding! Fill out the form at the bottom of the Locations page on our website & we will make sure to notify you as soon as we have billboards near you!
If you still have questions after reviewing that information feel free to call or chat!
We are excited to work with you!
Did this answer your question?