Information about advertising plans with Blip
Yes! Blip offers a variety of advertising plans for businesses of all sizes.

Whether your business is just getting off the ground or well-established, you can boost your billboard advertising with one of our advertising plans. Pay upfront each month to receive bonus ad credit to spend on your billboard campaign, plus free billboard designs from our team of designers.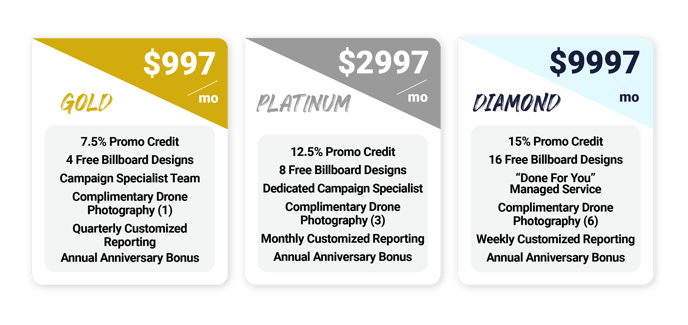 Simply set your prepayment budget, and you'll receive ad credit, billboard designs, dedicated billboard specialists, customized reporting, and professional photography.
You can find more information regarding rules and policies
here
.